WHAT IS   HARD WATER ?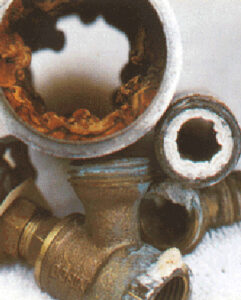 Hardness is the result of an excess concentration of calcium and / or magnesium salts.  In industries  this results in scale formation (calcification) inside pipes, poor water quality, algae, etc. This severely affects the efficiency of industrial operating systems, resulting in loss of pressure, tremendous heat loss, more maintenance, excessive use of chemicals, increased running costs, etc.
HOW TO TREAT HARD WATER ?
GMX fluid conditioners are the ultimate solution in the treatment of hard water. GMX conditions hardwater instantly, without the use of chemicals. It removes existing scale and prevent fresh formation as well as algae formation.
HOW DOES GMX WORK ?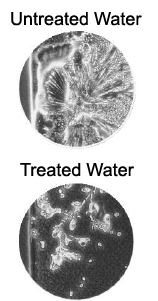 GMX uses state of the art ferro – ceramic magnets to condition the minerals in the water by changing their physical structure, thereby 'deactivating' the hardness. GMX does not remove or add any minerals. GMX does not use chemistry, it works on principles of physics. Even though the calcium is not removed from the water, it is harmless due to its altered physical state.
The conditioned minerals become 'center of attraction', which attracts existing scales. The existing scales become loose and follow the conditioned minerals and are flushed out. Algae feeds on minerals in the water. When GMX changes the physical structure of the minerals, the algae are not able to recognise the minerals, hence they cannot feed and they die.